
THE WARINGROUP
We recognize you have a choice when it comes to working with a real estate professional. Our team looks forward to earning your trust and helping you discover the smarter way to buy or sell a home. Our combined real estate experience and unparalleled knowledge of the region are at your service.
ABOUT CARMEN & THE WARINGROUP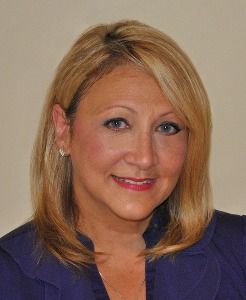 Carmen Waring
Realtor|License ID: 0995688009

Latter & Blum Inc. REALTORS
Office Location
1041 Veterans Blvd
Suite 200,
Metairie Louisiana 70005
My goal as a REALTOR is to help my buyers find properties they are excited about and to help my sellers get top dollar for their properties. I love the art of negotiation and like walking away knowing I got my clients the most I could from every deal. I know the ins and outs of real estate, which allows me to guide my clients in every step of a real estate transaction.

I'm a top producer within my company and my production places me in the top 5% of all agents in the Metro New Orleans region. Over the past five years I sold over $28 million in real estate and have many, many happy clients.

I've been passionate about real estate since I was a young girl when my Mother would take me to open houses on Sundays. There was never any doubt in my mind that I would one day be working with real estate, whether as a real estate agent or as an investor. Today I'm is proud to say that I'm both a realtor and an investor. It's my belief that real estate is an excellent medium for creating wealth, and I find great satisfaction in helping my clients achieve their financial goals through real estate, whether I'm working with a first-time home buyer or an experienced real estate investor.

My friends, family, and past clients consider me a real estate resource because I always have a pulse on the market and am more than happy to share this knowledge with anyone in my sphere. Clients choose to work with me because of my work ethic, experience, and expertise. My ability to listen and understand my clients' needs has allowed me to continuously achieve my clients' goals and exceed their expectations. I am resourceful and personable and understands the nuances of collaborative teamwork between agent and client.

Born in Cuba and then relocating to New Orleans at the age of 5, I'm proud to work and live in the wonderful community I grew up in. I've lived in various neighborhoods throughout New Orleans at different points in my life, which makes me very knowledgeable about the entire Area. I feels very fortunate to be able to call New Orleans my home and am constantly finding ways to learn more about it. In my free time, you will find me traveling, enjoying new restaurants around New Orleans, or attending local events with family and friends.

Areas of Expertise

Buyer Services
We're here to help you find the home of your dreams. With a team of experts guiding you every step of the way, our extensive knowledge and experience will ensure you have the best home buying experience possible.

Seller Services
We take the stress out of selling your home by providing a seamless experience from start to finish. Our team will put you in the best position to market your home and sell it for the highest possible price.
TESTIMONIALS

Carmen WaringMessage
Please let me know how can I help you.